Tioga TX AC Repair | Top Cooling Unit Maintenance Service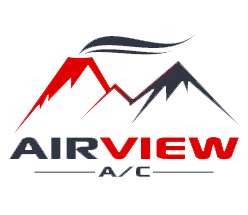 When your AC system breaks down, we know how hard it is to deal with the hot weather, and you have to deal with warm unpleasant air flowing out of your home's ventilation. Few things can attack a homeowner's peace and comfort more than an air conditioner that doesn't perform, especially in our city.
Choosing the right AC professionals for all the AC repairs, maintenance, and servicing will go a long way in keeping you and your family in a friendly and hospitable environment, all year long. If you have an AC unit that needs a check-up, we are here to help.
We can solve your cooling woes as promptly and effectively as possible when you contact us.
Apart from making our client's lives easier concerning the replacement or repair process, we also make the payment process more convenient. We believe that convenience is only met when quality and affordability are part of the equation.
AC Maintenance and Tune-Ups | Keep The Cool Going Strong
To beat the heat, you use your air conditioner during the hot summer months. In most cases, HVAC systems are reliable. But, it's just as important to have some reliable HVAC technicians on hand. Air conditioners are susceptible to several challenges - be it a faulty part or a malfunctioning system. By reporting any problems immediately, we'll avail ourselves of quick, tune-up services and solve the problem.

Don't Lose Your Cool | Call For AC Repairs
At Airview AC, our topmost priority is customer satisfaction. We ensure that you don't have to experience any discomfort. Therefore, in case of an emergency, if your AC system stops suddenly, or if it starts malfunctioning, don't hesitate to call us immediately. Our business has earned its reputation for impeccable AC replacement and repair work with our expertise and extensive know-how in the industry.