5 Ways To Make Your A/C Unit Less Of An Eyesore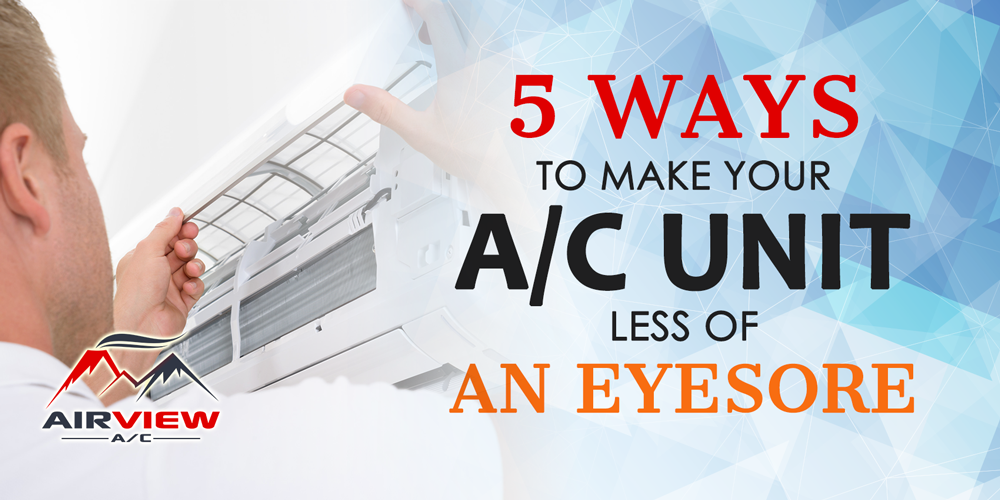 August 01, 2017
Let's face it, your air conditioning unit isn't really a looker. It sometimes affects your perfect landscape plan. Well, it doesn't have to be that way. Here are some smart ideas to make your air conditioning unit less of an eye sore.
1. Build a Fence. You can build a fence around your air conditioner to to keep it hidden. You can opt for short picket fence or solid cedar fence. Just make sure to provide at least two-foot space between the unit and the solid fence to avoid interrupting its proper operation.
2. Paint Your Unit. Put a little make up on your air conditioning unit to make it more pleasing to the eye. Blend it to your home by painting it with the same colors. Just be sure to choose heat-tolerant paints to prevent peeling when a vast amount of heat is released by your A/C.
3. Try an Artificial Hedge. Artificial hedge is a perfect tool so your A/C won't stick out like a sore thumb. As compared to real hedge which can grow into your air conditioner if it survives the heat first, artificial hedge provides a right a mount of space for proper airflow and it looks like a real one. You can put it close to your unit and save space in your yard.
4. Screen it.Reed and bamboo screens are an excellent choice for making A/C units disappear because they are tolerant to heat and allow proper air movement. If you're renting your home and you don't want to spend too much in hiding your A/C, screening won't make you invest great amount of money since these are just installed with stakes.
5. Build a Lattice. Lattice boxes and panels are made of lightweight materials which can easily be formed to house your unit. You simply need to lift it you'll service your A/C. Just be extra careful not to grow the plants too close to it. This can block the airflow and damage your system. The heat that your A/C releases can kill the plants, too.
Dress up your air conditioners to make it more like a part of your landscape. But be very cautious not to disturb its proper functioning.