Heat Pump Repair Frisco TX | Trusted Replacements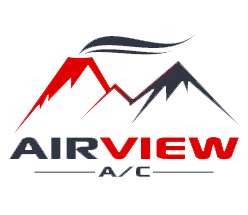 Heat pumps are used to deliver both warmth and cool into your home. Both of these processes are important to keep your family feeling comfortable. Since your home relies on this system to give you comfort, you may notice that there might be some deterioration in the system after some time. It's important to note that your heat pump isn't just working for a few months - it's working 24/7.
If you start to notice heat pump problems, you should call an HVAC contractor. We can assure you that everything will be up and running once again, and you'll feel comfortable again quickly.
Our specialists are trained to help you with any of your heating needs. You can count on us, especially if you're still looking for the best heating system fit for your home. Besides heating services, our team of experts also has vast experience dealing with air and water home systems. We are a one-stop-shop for all home improvement needs! You don't have to look for different service contractors, so you can get other areas of your home repaired.
Reliable Heat Pump Installation and Maintenance Near You
When it gets hot or cold, you rely on the heating and cooling systems installed in your home. These systems exist to provide comfort! You might have the most advanced heating system installed in your home, but you can still expect it to deteriorate over time, especially during prolonged usage.
Don't stress! We offer reliable repair and tune-up services for your heating system. Reach out to us to schedule a service.
Need Your Heat Pump Fixed or Installed? Call Our Nearby Experts!
Are you looking for a heating service contractor? Call our team today, and we can immediately schedule a visit to your home. Our team is dedicated to giving you the best customer service.
Our previous clients have always been satisfied with our services. Our team has a consistent work ethic, attention to detail, and years of experience under their belt. We can't wait to give you the best customer treatment. Contact us today!