Heat Pump Repair McKinney TX | Trusted Replacements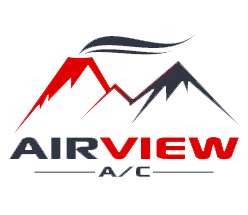 Heat pumps are efficient and versatile systems designed to heat your home during crisp winters and provide cool relief during hot summers. Unlike traditional furnaces and heaters, a heat pump ensures your home is comfy but uses less energy.
While heat pumps can last for many years, they are prone to malfunctions at some point. Some heat pump issues can be hard to troubleshoot but can cause damage when left unattended. You need a competent, trusted, and reliable expert to troubleshoot and repair the system in a malfunctioned heat pump. At Airview AC, we excel at providing quick and reliable heat pump services to ensure year-round comfort in your home.
Our reliable experts are trained and committed to meet your expectations with professionalism and excellence. We are adept at offering our customers expert guidance when selecting the most appropriate home heat pump system. Also, we have a vast wealth of knowledge and experience in both water sources and air systems.
Reliable Heat Pump Installation and Maintenance Near You
When temperatures fluctuate, your home relies on a heat pump system to ensure year-round comfort. Since these systems are kept running throughout the year, they are prone to a higher level of wear and tear. Like any other home system, a heat pump requires occasional maintenance and repairs.
Proper maintenance of a heat pump system is vital for ensuring it is working seamlessly during all seasons. To avoid ugly surprises and expensive repairs, our experts recommend a thorough preventive maintenance service after every 12 months.
When your heat pump needs servicing or repairs, you can depend on our experts for quick and efficient service. We can efficiently troubleshoot and fix heat pump issues and have your system running at its best. Our technicians will tune-up the unit to quickly restore your home's comfort.
Need Your Heat Pump Fixed or Installed? Call Our Nearby Experts!
There is no reason to wait until your heat pump breaks down to call a maintenance technician. Rising household energy consumption is one of the top signs of a malfunctioning heat pump system.
If you search for trusted and reliable heating experts, reach out to us, and we'll be happy to help. No matter what you need, we will help you make the right decision. Our heating technicians are well-trained and possess extensive experience in all air conditioning and heating systems. We excel at making your home comfortable year-round.
Customer satisfaction is our core value, and we always do our best to provide excellent service. As a result of our outstanding work ethic, a keen eye for detail, we have earned many 5-star reviews. Contact us today!
Our Services:
Areas We Serve in McKinney, Texas, and Surrounding Areas
75069, 75070, 75071, 75072, 75454
Neighborhoods
Prestwyck, Mckinney Park East, Providence Village, Robinson Ridge, McKinney, Far North Dallas, Paloma Creek
Find Us Here:
Business Information:
Airview AC of McKinney
701 S Kentucky, McKinney TX, 75069
972-736-9428