Heat Pump Repair Pilot Point TX | Trusted Replacements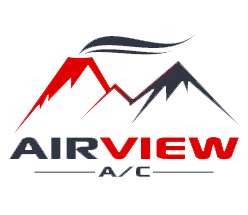 Heat pumps are efficient and versatile systems designed to heat your home during crisp winters and provide cool relief during hot summers. However, because they are used so frequently, it is not uncommon for them to malfunction from time to time. But, if you start to notice heat pump problems, you should call an HVAC contractor. You need a competent, trusted, and reliable expert to troubleshoot and repair the system in a malfunctioned heat pump.
Our specialists are trained to help you with any of your heating needs. You can count on us, especially if you're still looking for the best heating system fit for your home. We are adept at offering our customers expert guidance when selecting the most appropriate home heat pump system. Also, we have a vast wealth of knowledge and experience in both water sources and air systems.
Reliable Heat Pump Installation and Maintenance Near You
Like any other home system, a heat pump requires occasional maintenance and repairs. These systems exist to provide comfort! You might have the most advanced heating system installed in your home, but you can still expect it to deteriorate over time, especially during prolonged usage. To avoid ugly surprises and expensive repairs, our experts recommend a thorough preventive maintenance service after every 12 months.
Don't stress! We offer reliable repair and tune-up services for your heating system. More so, we are transparent about pricing, ensuring that you do not pay for any unnecessary services. Our staff genuinely care about your comfort, meaning that we will do anything possible to provide peace of mind. Reach out to us to schedule a service.
Need Your Heat Pump Fixed or Installed? Call Our Nearby Experts!
If you search for trusted and reliable heating experts, reach out to us, and we'll be happy to help. With our potent combination of professionalism, experience, and reliability, you will not be disappointed with our service. Our heating technicians are well-trained and possess extensive experience in all air conditioning and heating systems. We excel at making your home comfortable year-round. Contact us today!