Heat Pump Repair Plano TX | Trusted Replacements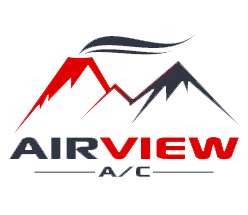 Heat pumps are often used to keep a home warm when the temperatures begin to drop. However, they can also be used to provide cool air on hot days. For this reason, these systems are incredibly versatile and effective. However, because they are used so frequently, it is not uncommon for them to malfunction from time to time.
There is nobody better to call than our trusted experts when it comes to the maintenance and replacement of heat pumps. With years of experience in the business, we will ensure that you and your family can return to optimal comfort in no time at all.
Our team of professionals is here to help you with any HVAC services that you may require. More so, we can offer reliable advice when it comes to selecting a suitable heat pump system for your specific home. On top of this, we have plenty of experience in dealing with water and air source systems.
Reliable Heat Pump Installation and Maintenance Near You
Your heat pump system will keep you warm or cool when the temperatures begin to drop or rise. However, it is essential to note that even the newest and most expensive models out there are not immune to breakdowns. When this happens, you can turn to our team of professional technicians to return your heat pump to working order.
Our team will be able to address the issue quickly and effectively. More so, we are transparent about pricing, ensuring that you do not pay for any unnecessary services. Our staff genuinely care about your comfort, meaning that we will do anything possible to provide peace of mind.
Need Your Heat Pump Fixed or Installed? Call Our Nearby Experts!
If you are searching for trusted heating professionals, there is nobody quite like us. With our potent combination of professionalism, experience, and reliability, you will not be disappointed with our service. Contact us today!