Heat Pump Repair Tioga TX | Trusted Replacements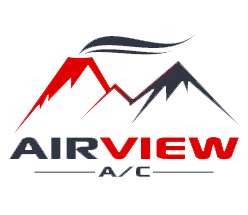 Since your home relies on this system to give you comfort, you may notice that there might be some deterioration in the system after some time. There is nobody better to call than our trusted experts when it comes to the maintenance and replacement of heat pumps. You need a competent, trusted, and reliable expert to troubleshoot and repair the system in a malfunctioned heat pump. At Airview AC, we excel at providing quick and reliable heat pump services to ensure year-round comfort in your home.
Besides heating services, our team of experts also has vast experience dealing with air and water home systems. We can offer reliable advice when it comes to selecting a suitable heat pump system for your specific home. Also, we have a vast wealth of knowledge and experience in both water sources and air systems.
Reliable Heat Pump Installation and Maintenance Near You
Your heat pump system will keep you warm or cool when the temperatures begin to drop or rise. Since these systems are kept running throughout the year, they are prone to a higher level of wear and tear. Like any other home system, a heat pump requires occasional maintenance and repairs.
Don't stress! We offer reliable repair and tune-up services for your heating system. Reach out to us to schedule a service. We can efficiently troubleshoot and fix heat pump issues and have your system running at its best. Our technicians will tune-up the unit to quickly restore your home's comfort. Our staff genuinely care about your comfort, meaning that we will do anything possible to provide peace of mind.
Need Your Heat Pump Fixed or Installed? Call Our Nearby Experts!
Customer satisfaction is our core value, and we always do our best to provide excellent service. As a result of our outstanding work ethic, a keen eye for detail, we have earned many 5-star reviews. Contact us today!