Floyd TX AC Installation | Trusted Cooling System Replacements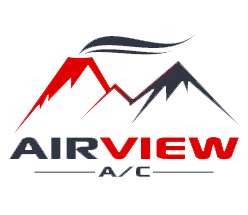 Does your AC leave you in the heat when you need it the most? Surviving without an air conditioner becomes a nightmare. But you don't have to worry! We are here to help with all your AC needs. However, the big question is when should you think about installing a new system?
This is one of the most asked questions from our customers. And we only recommend our customers think about a new cooling system when:
Frequent repairs on various parts of the unit.
The AC unit is becoming inefficient with cooling your home – it draws a lot of power.
Repair costs amount to more than half the price of a brand new system.
The AC unit has been up and running for more than 15 years.
Air Conditioners produced today have useful innovations that offer more convenience and even come equipped with energy-conserving features. Additionally, a brand-new air conditioner will be much more efficient than your old system. Here are some of the benefits you'll enjoy after replacement:
Additional comfort and efficient cooling
Lower energy consumption
Advanced features
Low carbon footprint
If you're looking to upgrade your HVAC system to match the current automation we will have a chat and see how well we can factor in all your concerns. Get in touch with our team to have a consultation scheduled and bring you one step closer to a cooler home.

Air Conditioner Installs and Replacements You Can Trust
Choosing the right HVAC company to handle the installation process can be a daunting experience. Since there are many HVAC companies in the area you might be getting a hard time deciding which one is the best. That's why we are always transparent about our products and services. At Airview AC, we provide every customer with our services to help them anytime they need us.
What Sets Us Apart from the Rest:
We guarantee amazing AC repair and replacement services at a reasonable rate
Our skilled technicians are adept at handling all types of tasks
You won't have to worry about the entire process, as we will be there to guide you at every step
We will address all of the questions and concerns
We offer quick turn-around, whenever you need us
We will clean up space after the job is complete
Our customer service team is always friendly
No matter how big or small the issue, we can handle every situation with ease and expertise. Need help with your air conditioning unit? Call Airview AC today!

Need Your Air Conditioning Installed or Replaced? Call Our Team!
Choosing the right air conditioning system for your home isn't an easy task. But no need to panic. ]At Airview AC, we understand your concerns, and that's why we commit to doing our utmost to make the entire process as pain-free as possible. With highly skilled professionals by your side, we will install the system with great care. To schedule a service, feel free to reach out to us today! Contact us by phone or online.