Pilot Point TX AC Repair | Top Cooling Unit Maintenance Service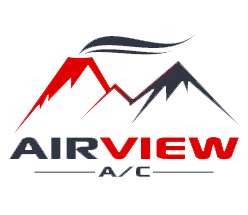 Keeping cool can become a real challenge when your air conditioning breaks down. However, you're about to get lucky because our HVAC facilities can make all your troubles and concerns disappear into thin air. Luckily, it doesn't have to get that messy. You can stay ahead of all these inconveniences by having the right AC professionals at your service. Homeowners in our city know-how excessive heat can ruin an otherwise, peaceful afternoon. Air conditioning is not only a convenience but necessary during the summer months.
So before your AC starts malfunctioning, and the rising temperature begins to take a toll on your peace of mind, reach out to Airview AC for expert repair services.
At Airview AC, we feature a transparent pricing model to suit your unique needs. All our repair and maintenance services come with a solid guarantee – so you can relax in your home without the distress and uncertainty of the next impromptu AC breakdown. We have a standard and affordable price system, so you don't have to spend a fortune on replacing or repairing your air conditioner.
AC Maintenance and Tune-Ups | Keep The Cool Going Strong
While talking about air conditioners, try to keep in mind that ignoring any underlying issue can prove detrimental to your system. If you notice even a small problem with the AC, contact a professional promptly. If you can address the trouble initially, you will save a lot of money in the long run. Additionally, it might be a potentially smart solution to invest in an all-new and up-to-date unit. AC repairs may seem like the more affordable option, which usually solves most problems, however, it might be worth to explore other options such as getting an entirely new AC as a more long-term solution.
Our experts at Airview AC will detect whether your machine will be back to working condition with a repair, or if you need to replace the system with a new one. If your AC has been working for a very long time, it may be time to install a new HVAC system for your home. It may seem to be a hefty investment, but you will reap the benefits down the road.

Don't Lose Your Cool | Call For AC Repairs

Repairing your air conditioning system is not an easy task. So don't rely on amateur repair companies, as a single mistake can completely ruin the system. But you don't have to worry anymore. Our team consists of highly skilled professionals who are experts at their job. They ensure an exceptional quality of service so that you can enjoy a cool and comfortable home.
At Airview AC Company, we're dedicated to delivering on our promises. Our customers are our greatest source of inspiration, from which we work to do better every time and help them meet their unique needs.