Tips to Increase the Efficiency of Your AC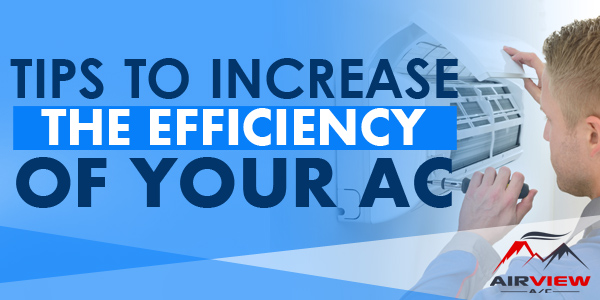 August 01, 2016
Are you surprised by your high monthly energy costs? Or is the climate likely to push the thermometer past its average these days? If you experience both, having a high-performing air conditioner is necessary. The only way to battle skyrocketing energy bills and hot indoor air is to improve the efficiency of your air conditioner. Here are some easy tips for an efficient HVAC in Whitewright TX.
Clean debris around the unit.
Keeping your AC and its surrounding clean and free from debris is one of the best ways to ensure its efficiency. Look for bird feathers, dried leaves, and other trash that built up in and around your AC. Also, be sure to trim plants and bushes to provide clearance for the maximum operational efficiency of your air conditioner.
Check the air filters.
Another way to improve the efficiency of your AC is to ensure that the air filters are clean. Keep in mind that dirty filters can slow down the circulation of air in your home. In case your AC doesn't still improve even after it is cleaned, it's best to replace it with a new air filter, and then clean it every month.
Be sure that the ventilation fins are properly open.
The ventilation fins are usually closed and bumped, thus limiting the flow of air to the unit. Homeowners may opt to buy a fine comb from a trusted heating and air Whitewright TX supply store.
Get some natural shades.
It is also helpful if your unit is shaded by natural means, say, overhead trees or by covering it, to block the heat of the sun. According to the US Department of Energy, your air conditioning can operate up to 10 percent more efficiently if it is shaded.
Increase the temperature settings at night, or when you're out.
Increasing the temperature settings at nighttime or when you are not in your home prevents energy wastage. You can save energy up to 9 percent for each degree that you increase on the thermostat during the hot summer days.
Use ceiling fans.
Using ceiling fans can be a better option to circulate clean cool air throughout the house than leaving your AC unit running constantly. Set your ceiling fan on low and it will only consume less energy than AC fans, which should be switched to 'auto' mode.
Ventilate your attic.
Make sure that your attic is well ventilated, because a cooler attic space helps in reducing indoor temperature up to 10 percent. To help with the task, you can use a box fan to remove hot attic air.
Apply the 'window cover' trick.
Cover windows that are facing the western sun with blinds or drapes in the hot afternoon. You can also use solar shade screens to block a great heap of heat coming from the sun.
If your AC unit is not still running properly after doing all these tips, then it may need a professional AC repair in Whitewright TX by a certified HVAC contractor in your area.