Furnace Repair Anna TX | Top Maintenance Experts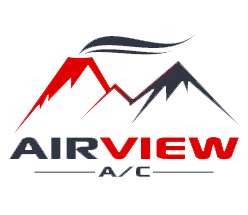 Our Work in Anna -
13 Reviews
Reviews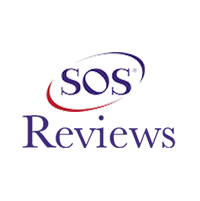 Richard Secord -
08/31/2020
Anna
Sergio and his Crew are outstanding. They are always on time very professional and fare prices. 24/7 they answer their phone and attend to emergencie...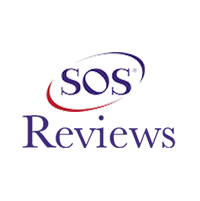 Super awesome, wicked nice and fair prices!
Sergio and his helper Phillip were right on and got off their vehicle ready to tackle the problem to get us back in service!! Our problem was resolv...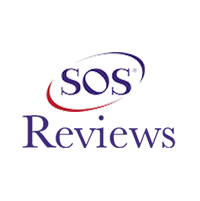 Great Service!
When you're in jam he'll take care of it!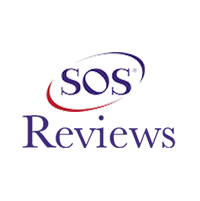 Rodney Elise Koop -
08/20/2018
Anna
Very impressed!
They were extremely quick to come out (same day) and quick in making the repair itself. Great price and very polite as well!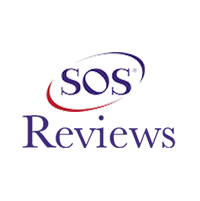 I shopped around a few companies before having any work done. Steven was respectful and courteous. He explained the problem to me and explained the pr...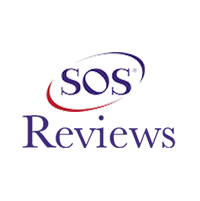 Eric Rosales -
05/24/2018
Anna
Great service!!!
Sergio and Phillip are amazing. They are incredibly professional and do a great job. They're knowledgeable, reliable and really show they care. I woul...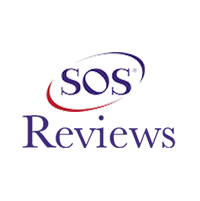 Franklin H Saunders -
02/16/2023
Anna
Super service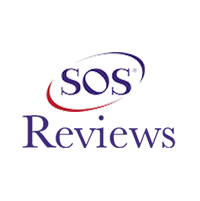 Bob Wilson -
06/06/2018
Anna
Life saver from Texas heat
Hands down fast, HONEST & farely priced... Thank You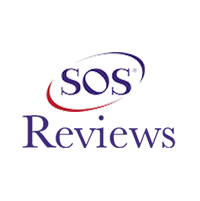 Scott J. -
04/13/2020
Anna
Steven from Airview HVAC really knows what he's doing. Great service & honest pricing will keep me as a client. Thank you Steven!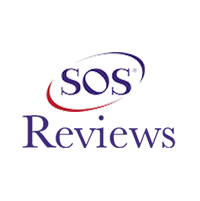 Richard Secord -
02/22/2023
Anna
Outstanding, in every way, recommend them always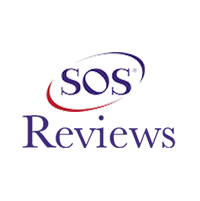 Rodney Elise Koop -
08/18/2018
Anna
Absolutely Top Notch Service
The company responded quickly. The price was extremely reasonable and the work was done quickly and professionally. This is definitely our new AC com...
Job Site Visits
Inspecting a gas furnace in Anna, Airview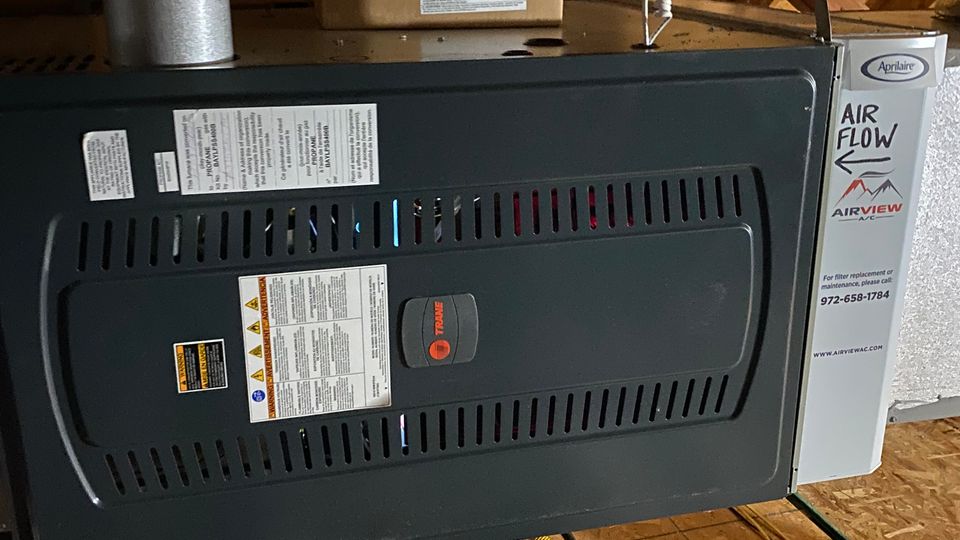 Inspecting an air conditioner. Airview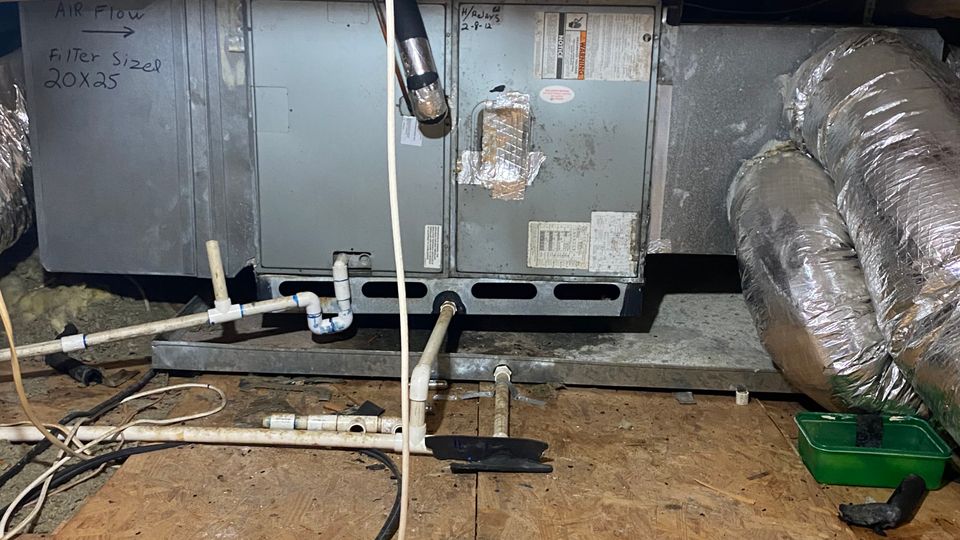 Installing an 18 seer Trane heat pump/hvac system in Anna, Airview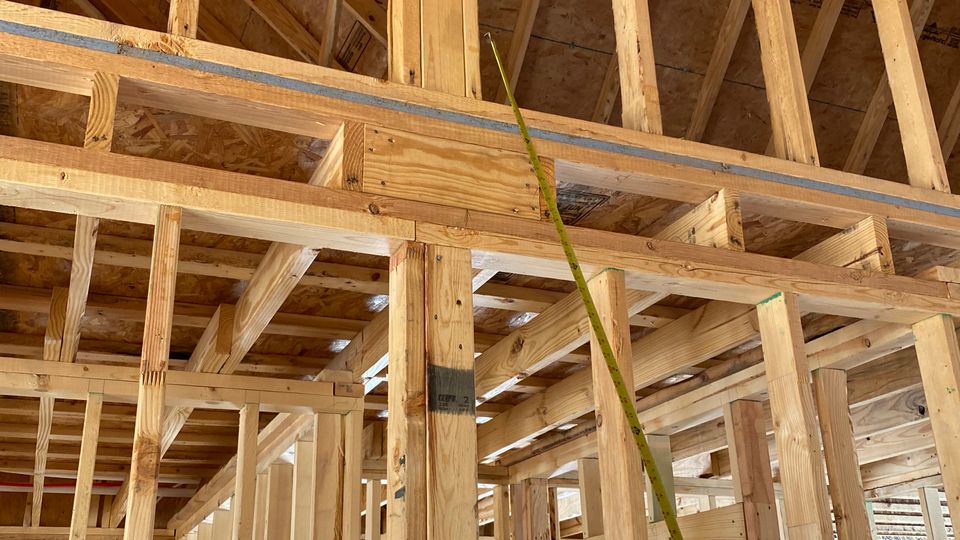 Inspecting for a new hvac/heat pump/air conditioning system install in Anna, Texas , Airview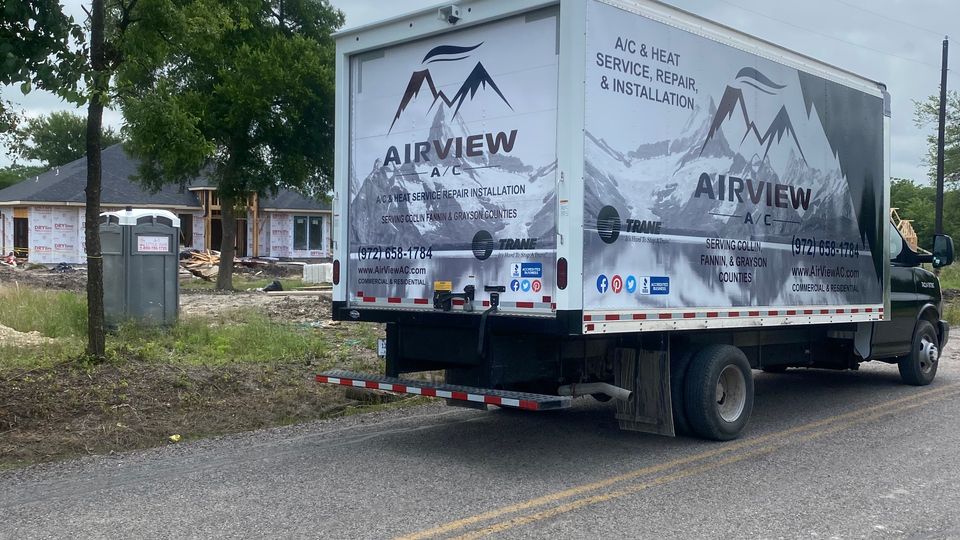 Installing a Trane 16 seer heat pump/hvac/air conditioning system in Anna, Texas Airview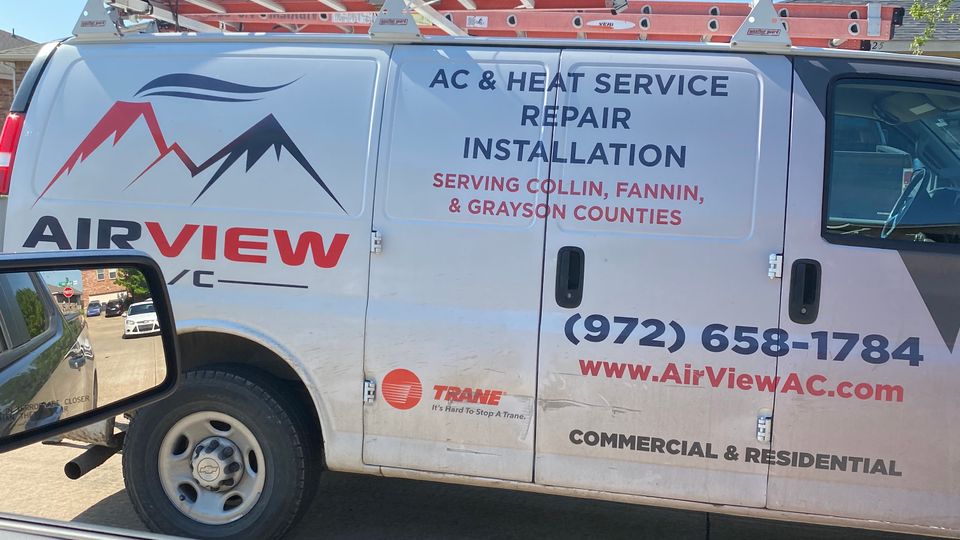 Installing a Trane heat pump in Anna, Texas Airview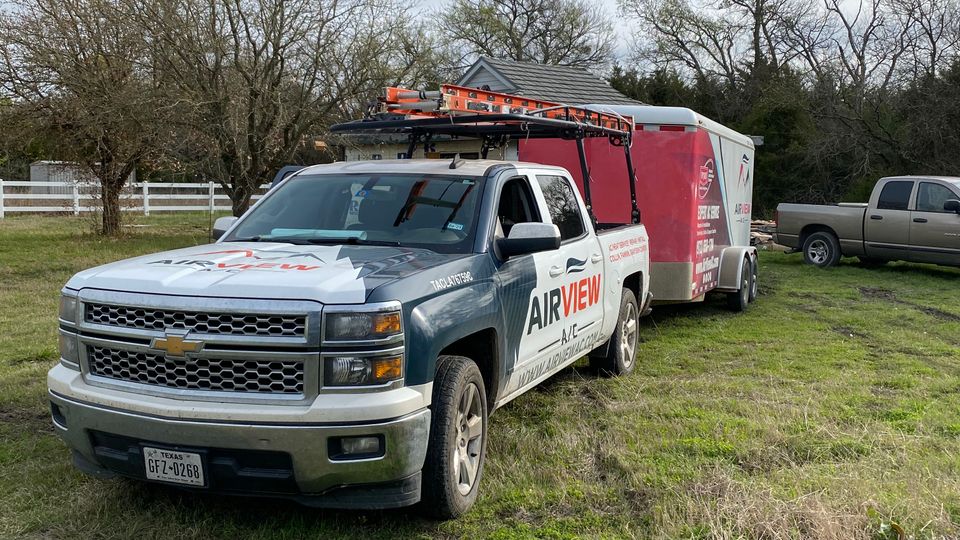 Installing a Trane hvac/heat pump system in Van Alstyne, Texas Airview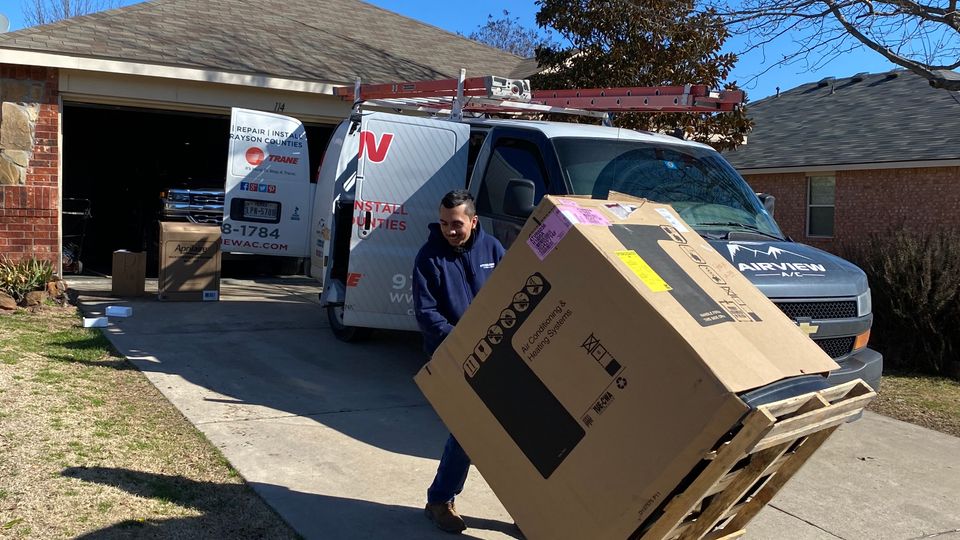 Installing a Heat pump in Anna , Texas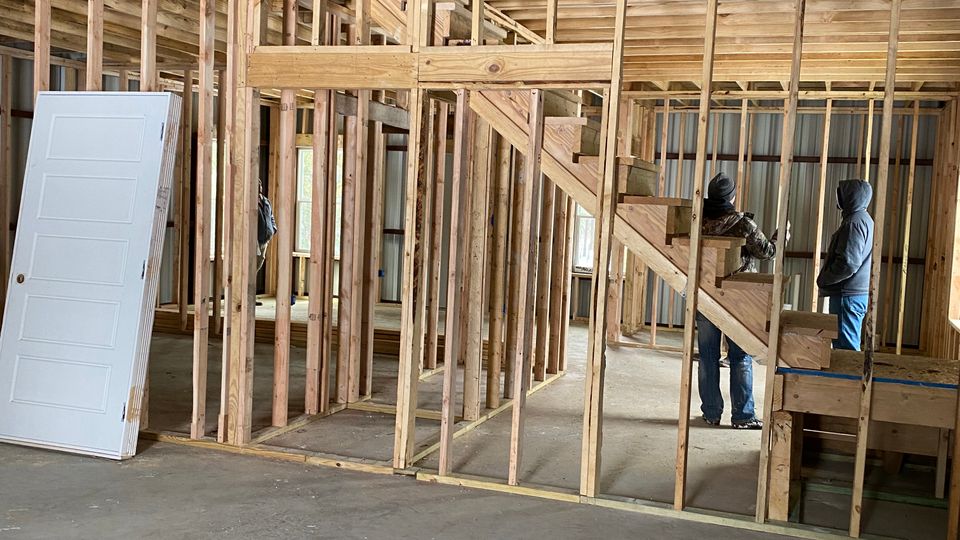 Inspecting for a new Trane heat pump/hvac system install in Anna, Texas..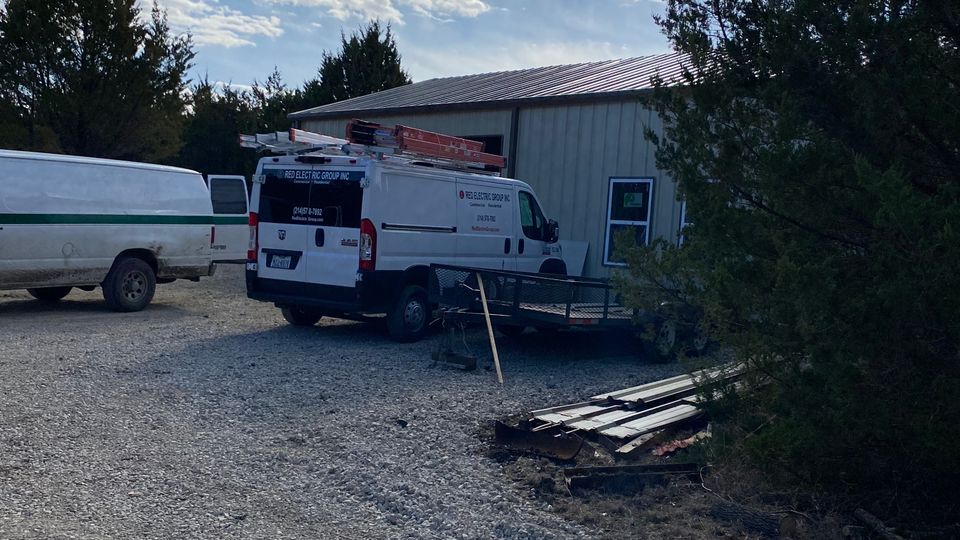 Inspecting for a new Trane hvac/heat pump install in Anna, Texas..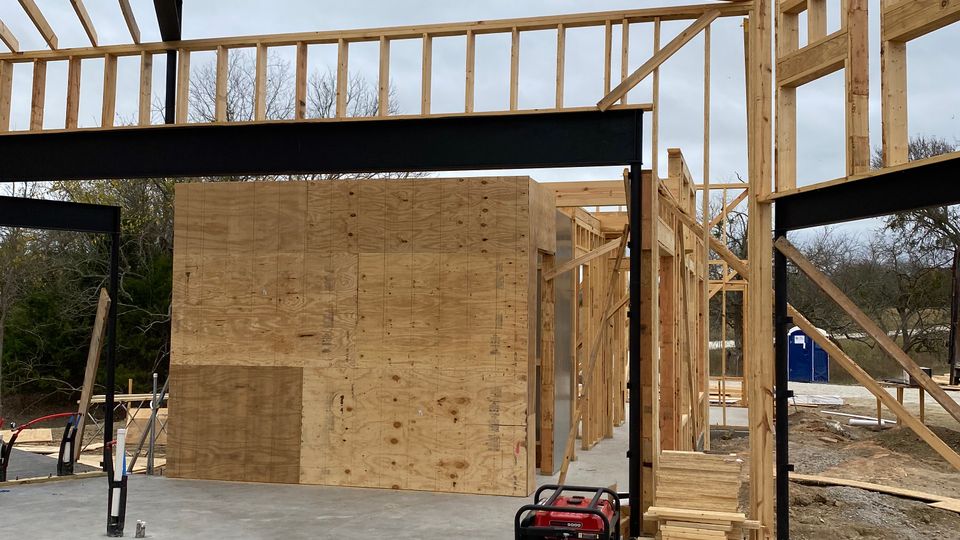 Everybody enjoys the warm seasons for most months of the year. However, exceedingly cold temperatures bring forth some discomforts, which is where your heating system comes into play. With such importance, you should ensure that your home heating and cooling system functions effectively by working with the right experts during installation, servicing, and repair. For that and other furnace services, get in touch with our team of technicians.
Heater Installation and Maintenance Services Near You
Heating and cooling systems come in handy throughout all seasons. During low winter temperatures, most people rely on them to keep their house warm and cozy. On the other hand, they cool your home during hot periods. New furnaces undoubtedly work excellently but don't mean they are immune to damages, especially as they age.
The crucial importance of furnaces in your home should prompt you to find experienced technicians for installation and repair services. Fortunately, our team of experienced professionals is available to solve your heating and cooling needs almost immediately. We understand the vitality of this equipment and step in swiftly to return your home's comfort and peace of mind within the shortest time possible.
Need Your Furnace Installed or Fixed? Call Our Nearby Experts!

If your property's heating system begins to malfunction, it's time to take a closer look at a few factors.
Ask yourself the following questions:
1. Have you already spent a lot of money on repairing the system?
2. Is cold air coming out of the machine?
3. Is your home environment persistently dry, dusty, and uncomfortable?
4. Have you noticed strange noises coming out of the system?
5. Are you experiencing high electricity bills?
If you answered yes to all or most of these questions, there are high chances that you may have to purchase a brand-new heating system. We know that it's a significant investment, but it will prove its worth in the long term.
Without a functioning heater, spending the cold days or winter indoors becomes a nightmare. So the moment you notice even the slightest problems with your system, it's better to call a professional and conduct a thorough checkup.
Be it heating repair or new system installation – Airview AC is here to shoulder all the responsibility on your behalf. For a FREE estimate, call us today!
Our Services:
Areas We Serve in McKinney, Texas, and Surrounding Areas
75409
Neighborhoods
Anna Crossing, Anna Town Square, Anna TX, Avery Pointe, Green Meadows, Lakeview Estates, Northpointe Crossing, Park Place, Pecan Grove, Pecan Hollow, Shadowbend, Summer Lake Estates, Urban Crossing, West Crossing
Find Us Here:
Business Information:
Airview AC of Anna
509 Niagara Falls Drive Suite 509, Anna TX, 75409
972-382-5501