Furnace Repair Merit TX | Top Maintenance Experts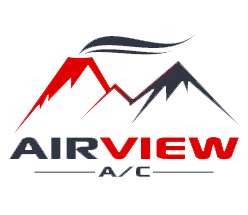 As winter sets in, it's time to turn on the heater to beat the chill. But what if the furnace experiences an unexpected breakdown? However, exceedingly cold temperatures bring forth some discomforts, which is where your heating system comes into play. At Airview AC, our skilled servicemen will take great care of your heating system and restore it to working condition. Our prompt, efficient, and high-quality services are sure to win over your trust! So without waiting any longer, give us a call today.

Heater Installation and Maintenance Services Near You
The heater is a crucial element of your home, as it helps maintain the warmth and comfort of your space. During low winter temperatures, most people rely on them to keep their house warm and cozy. The crucial importance of furnaces in your home should prompt you to find experienced technicians for installation and repair services. We understand the vitality of this equipment and step in swiftly to return your home's comfort and peace of mind within the shortest time possible. So, no matter how small or big the issue is, At Airview AC, our team of professionals will treat all cases with equal priority, and bring back the warmth of your home.
Need Your Furnace Installed or Fixed? Call Our Nearby Experts!
It is prudent to ensure that you give your home heating system the needed attention if anything goes awry. That said, you should establish how your system performs initially and keep an eye on any changes as time goes by. If your property's heating system begins to malfunction, it's time to take a closer look at a few factors Some of the warning signs that your system needs attention include:
Have you already spent a lot of money on repairing the system?
Different temperatures in your home, with some rooms being extra cold as others are hot
Is your home environment persistently dry, dusty, and uncomfortable?
Does your furnace is releasing only cold air?
Are you experiencing high electricity bills?
We know that it's a significant investment, but it will prove its worth in the long term. So the moment you notice even the slightest problems with your system, it's better to call a professional and conduct a thorough checkup.