Furnace Repair Pilot Point TX | Top Maintenance Experts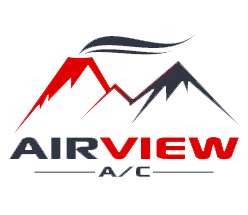 As winter sets in, it's time to turn on the heater to beat the chill. But what if the furnace experiences an unexpected breakdown? With such importance, you should ensure that your home heating and cooling system functions effectively by working with the right experts during installation, servicing, and repair. No need to stress! We are by your side.
At Airview AC, our skilled servicemen will take great care of your heating system and restore it to working condition. For that and other furnace services, get in touch with our team of technicians.
Heater Installation and Maintenance Services Near You
Heating pumps are a great addition to your home to keep your room temperature in check throughout the year. This is probably the only way to keep your home comfortable through all the seasons.
And since you rely on these systems, you should consider having them properly serviced and repaired routinely. In case of any emergency, our premium heat pump services are here to assist you.
Need Your Furnace Installed or Fixed? Call Our Nearby Experts!
Heating and cooling systems often take a beating from the tedious work they do. Unfortunately, most homeowners ignore the need for frequent servicing or repairs when they develop minimal issues. If your property's heating system begins to malfunction, it's time to take a closer look at a few factors.
Ask yourself the following questions:
Sudden skyrocketing energy bills
Different temperatures in your home, with some rooms being extra cold as others are hot
Noisy furnace
Unequal temperatures in your home with unpredicted temperature changes
The furnace is releasing only cold air
Increase in dry air and dust from the heater
If you answered yes to all or most of these questions, there are high chances that you may have to purchase a brand-new heating system. With our team of experienced technicians, we provide a one-time solution. Be it heating repair or new system installation – Airview AC is here to shoulder all the responsibility on your behalf. For a FREE estimate, call us today!