Furnace Repair Sherman TX | Top Maintenance Experts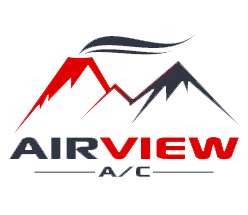 As winter sets in, it's time to turn on the heater to beat the chill. But what if the furnace experiences an unexpected breakdown? No need to stress! We are by your side. At Airview AC, our skilled servicemen will take great care of your heating system and restore it to working condition. Our prompt, efficient, and high-quality services are sure to win over your trust! So without waiting any longer, give us a call today.
Heater Installation and Maintenance Services Near You
The heater is a crucial element of your home, as it helps maintain the warmth and comfort of your space. However, you will require repair and maintenance services to keep the heating system running without any issues.
At Airview AC, you will get access to our top-rated services, coupled with the expertise of our licensed team of servicemen, who have been involved with this industry for many years. No matter how small or big the issue is, they will treat all cases with equal priority, and bring back the warmth of your home.
Thanks to our customer-based approach, we have earned a prominent reputation in the city. Being the top-rated furnace repair company, we strive to deliver our best, within an affordable pricing system.
So, for your home's heating system, don't put your trust in any random company, as you wouldn't want to compromise on the quality of work. Hire Airview AC, and be assured about excellent services whenever you need it.
Need Your Furnace Installed or Fixed? Call Our Nearby Experts!
Heating and cooling systems often take a beating from the tedious work they do. Unfortunately, most homeowners ignore the need for frequent servicing or repairs when they develop minimal issues. Nevertheless, it is prudent to ensure that you give your home heating system the needed attention if anything goes awry. The more you delay with such slight issues, the more you expose yourself and your family to days of discomfort from a malfunctioning system.