Furnace Repair Tioga TX | Top Maintenance Experts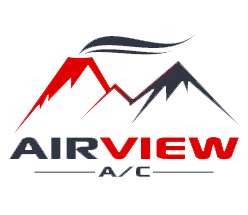 Everybody enjoys the warm seasons for most months of the year. However, exceedingly cold temperatures bring forth some discomforts, which is where your heating system comes into play. Our prompt, efficient, and high-quality services are sure to win over your trust! So without waiting any longer, give us a call today.

Heater Installation and Maintenance Services Near You
Heating and cooling systems come in handy throughout all seasons. During low winter temperatures, most people rely on them to keep their house warm and cozy. At Airview AC, you will get access to our top-rated services, coupled with the expertise of our licensed team of servicemen, who have been involved with this industry for many years. We understand the vitality of this equipment and step in swiftly to return your home's comfort and peace of mind within the shortest time possible.
Thanks to our customer-based approach, we have earned a prominent reputation in the city. Being the top-rated furnace repair company, we strive to deliver our best, within an affordable pricing system. Hire Airview AC, and be assured about excellent services whenever you need it.
Need Your Furnace Installed or Fixed? Call Our Nearby Experts!
Heating and cooling systems often take a beating from the tedious work they do. Nevertheless, it is prudent to ensure that you give your home heating system the needed attention if anything goes awry. The more you will deal with such slight issues, the more you expose yourself and your family to days of discomfort from a malfunctioning system.
Some of the warning signs that your system needs attention include:
Have you already spent a lot of money on repairing the system?
Is cold air coming out of the machine?
Is your home environment persistently dry, dusty, and uncomfortable?
Have you noticed strange noises coming out of the system?
Are you experiencing high electricity bills?
Without a functioning heater, spending the cold days or winter indoors becomes a nightmare. So the moment you notice even the slightest problems with your system, it's better to call a professional and conduct a thorough checkup.